Through its collaborators located in the India region, Granisel Real is able to offer an excellent service with a diversity of products and a quick response capacity.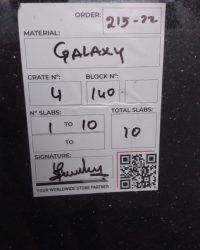 After a rigorous control by our employees, all our materials get a label for easy identification and to prove the inspection carried out by our inspector.
At the time of loading, the interiors of the containers are given a security structure that is customised to the characteristics of the materials, to prevent them from being damaged during the journey.
It is with this conviction that we assure all the processes, from extraction to export and it is with this certainty that the projects will be fully accomplished within the contracted period.
 Granisel thanks you for your confidence in our work and promises to continue striving to bring the best materials to its clients, with the quality that our clients are looking for.
   THANK YOU!