The Natura line is born from the need to affirm the noblest materials in the market for natural stones and give them an exclusive highlight, accentuating the qualities of the most precious building and decoration materials.
With the quality that Granisel can offer, the natura line presents a wide range of marbles, granites, limestones, gabbros and calcites, intended for the most refined and daring projects, in colors and textures that make these stones the most sought after in the market.
Know, one by one, the names designed to satisfy the most demanding demand, for the most exquisite natural materials, extracted from all over the globe and conducted through a strict process of control and transformation, from the coarsest block, to the most polished plate, polished, brushed or sanded.
Think of the most refined environment for your space and the Natura line gives you the perfect finish.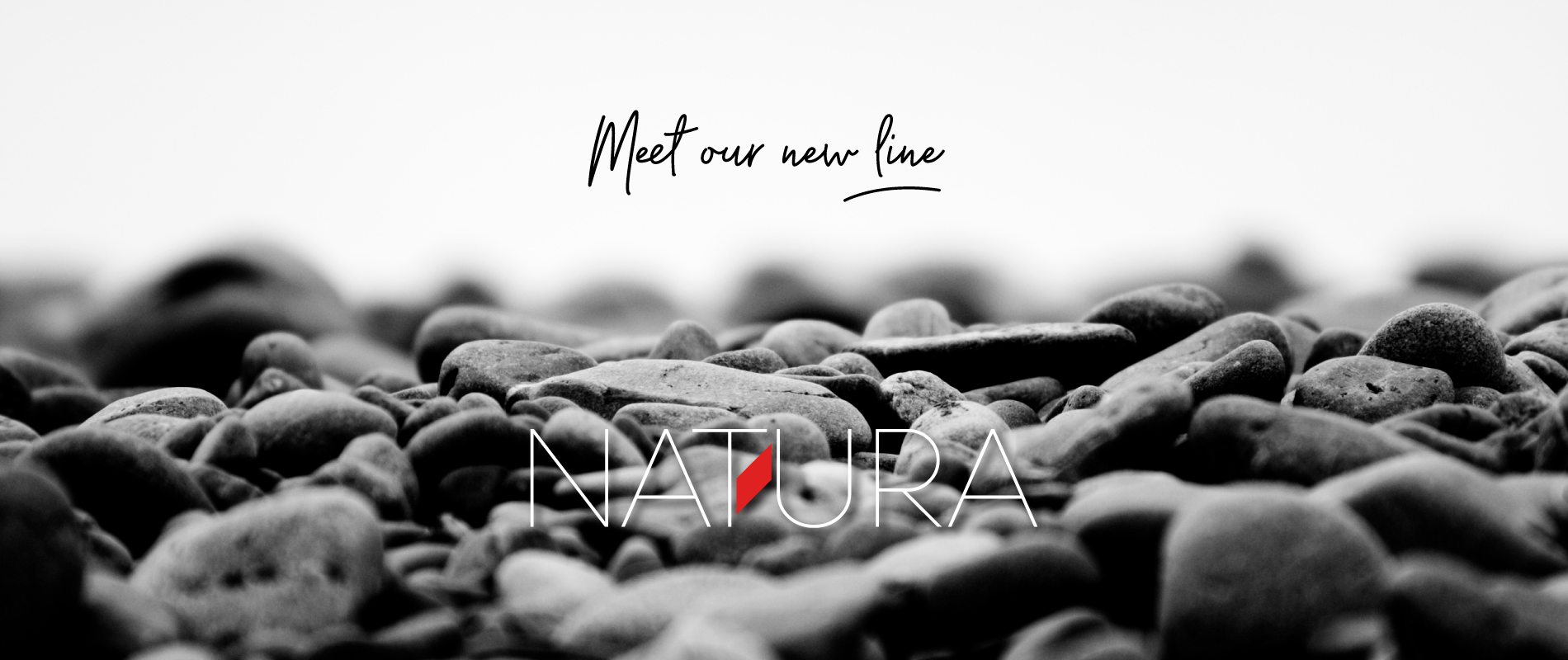 Inspired by the nobility of natural stones, Natura is a selection of materials from all over the planet, which have been carefully examined, to extract products with high quality and rare beauty.
To respond to the trend of a market that uses materials of excellence and luxury, in pure gray and white tones, stones that adapt perfectly to all types of architecture, interior design and constructions.
Natura is the highlight of 13 unique products, divided into marble, limestone, quartzite, calcite and gabbro. Distinct, charming, elegant and noble.
The incessant demand to serve the high luxury market for natural stones resulted in the creation of the Natura line. With that in mind, Granisel has carefully examined products from around the world, in the desire to provide stones with the highest degree of quality, beauty and sophistication.
They are not just natural stones, but a new concept, arising from the characteristics that nature has, from the inexhaustible strength, from the nobility of being unique, from the purity of being original, from the natural state of existence.
It responds to the trend in pure white colors, modern gray tones, up to the darkest and purest black, standards of excellence, with unparalleled, refined materials that adapt to all types of construction, from classic to modern. There are 13 materials, in the variations of categories: granite, gabbro, marble, limestone, quartzite. Stones so especially beautiful and rare, that it is not an exaggeration to call them precious, due to their glamor, elegance, splendor and irreverence.